Microsoft has lately announced a new capability in Azure Site Recovery to further improve the Business Continuity and Disaster Recovery posture of Azure VMs – in-line enablement of ASR at the time of VM creation.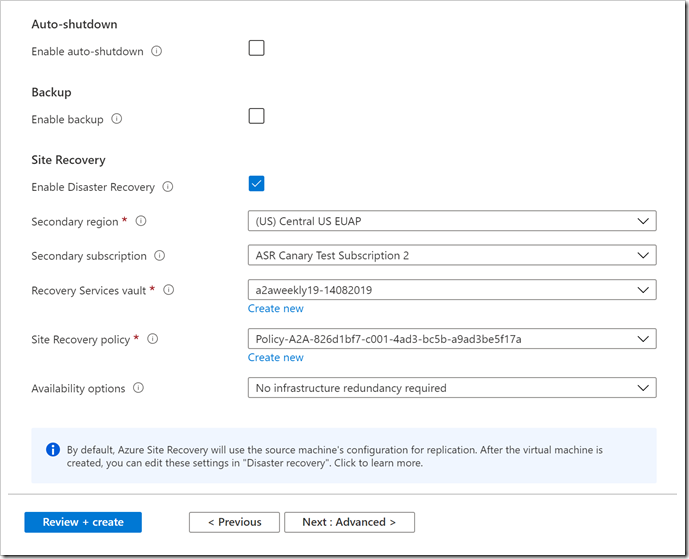 This capability helps all Azure infrastructure customers avoid the hassle of separately configuring DR across regions (or zones) after the creation of VMs.
Microsoft recognizes that as the customers move and more business-critical applications to Azure, their resilience is of prime importance.
ASR is a key pillar of Microsoft's resiliency offering, which allows customers to protect their Azure VMs against regional outages.
Previously, there was no seamless way to enable ASR during the creation of a VM. End customers had to follow through and execute a different workflow to protect the VM from regional (or zonal) outages after the VM was up and running.
With Microsoft latest release, now all end customers will be able to enable ASR while creating a VM. ASR will be one of the VM Management options alongside the ones currently available for configuration – Monitoring, Identity, and Backup, among others.
To get started, a customer can simply head over to the Azure portal. Go to 'Virtual machines' and click on '+ Add'. Go to the Management tab and select 'Enable Disaster Recovery' under 'Site Recovery'. Make the relevant selections and proceed to create Azure VM. Once the VM is created, replication will be automatically enabled within a few minutes.
It shall be noted that so far, this offering is currently limited to Windows VMs and CentOS, Oracle Linux, and Red Hat Linux VMs. Microsoft also do not support zone to zone (in region) disaster recovery through the Create VM workflow currently.