PBX. Video Conferencing. Live Chat.
Hosted, in your cloud or on-premise.
3CX is an open-platform, software VoIP phone system that works with popular IP phones and SIP trunks whether on-premise or in the cloud.
3CX is Simple, affordable and flexible, 3CX eliminates the cost and management headaches of outdated, traditional phone systems or the limitations of shared cloud PBX
On-Premise – On Appliance or Virtualized
You decide where to run 3CX. You can run the system on an existing server using Hyper-V, VMware or KVM, or run smaller installations on a low cost Raspberry Pi or PBX appliance from Intel NUC, Shuttle, Zotac Zbox & Gigabyte. Easily move your phone system to another server or into the cloud using built-in backup and restore.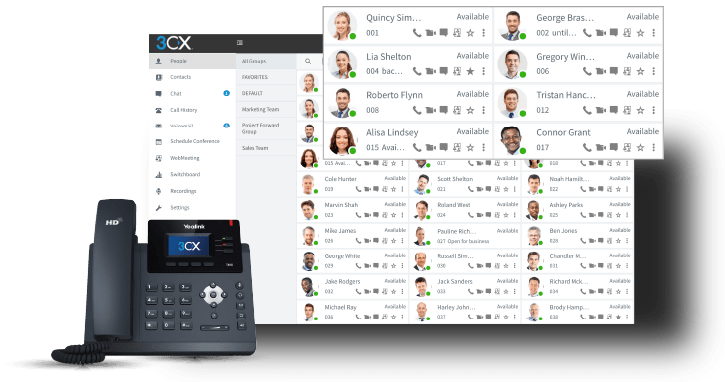 In addition to the many features built to boost productivity, enhance customer service and increase efficiency, 3CX's unified Communications system will also cut your telco costs in half with IP communications and SIP trunking.
Stay Competitive
Stay step ahead of your competitors with products and services that are up-to-date and accessible to you before anyone else. Contact us today to assist you to start selling SUSE
Dedicated Advisory
Get end-to-end marketing and sales support, project planning, and technical guidance
Sales & Marketing
Enjoy fluid scalability and pay-as-you-go pricing as you build your CSP/MSP business on strategic grounds