Bitdefender MSP
Bitdefender is a global cybersecurity leader delivering best-in-class threat prevention,
detection, and response solutions worldwide.
Powerful but light
Proven to have the lowest system impact, Bitdefender always scores best on independent tests for protection and performance.
One suite to do it all
Bitdefender is both antivirus and antimalware, so you only need one cyber security solution. A single multi-tenant console provides next-generation layered security protection
Easy deployment
No security server needed. Bitdefender automatically uninstalls competing endpoint solutions and provides a mass remote deployment mechanism for fast and simple rollout.
Bitdefender Cloud Security For MSPs
Bitdefender Cloud Security for MSPs is a comprehensive security platform for physical, virtual, and cloud workloads that features award-winning performance and detection rates, with multi-layered, AI-powered protection against the latest zero-day and ransomware threats.
Why MSP's mainly go for Bitdefender security software?
Cloud Security for MSPs offers simplified management and monthly billing, enabling protection for all customers from a single cloud hosted console with monthly billing and without additional hardware. Automate tasks and streamline management.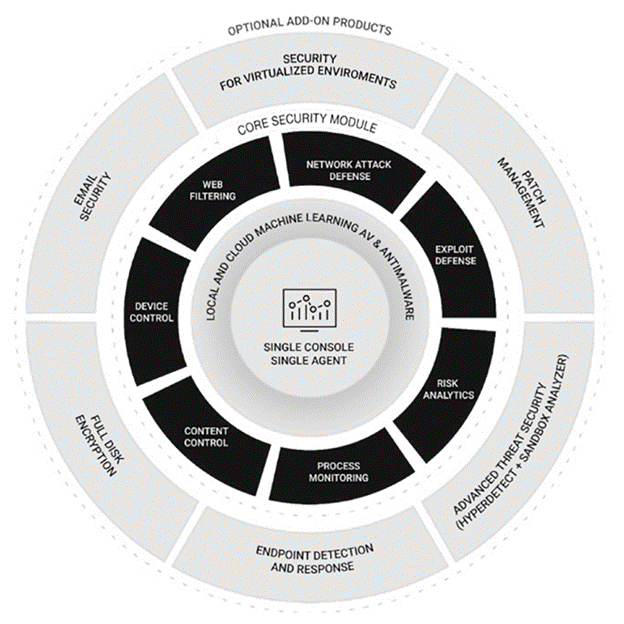 The Key Benefits of this advanced and automated security layers are
Consistently superior protection and performance
Protects against ransomware and a wide range of malware and exploits
Easy to deploy and manage, with PSA integration for billing
Helps MSPs consolidate and simplify security provisioning, and vendor management and licensing
The robust security platform is managed across a single multitenant cloud console, the Bitdefender GravityZone Portal, and goes beyond standard AV protection to include
Core Security Layers
Lightweight agent to optimize performance
Network attack defense
Anti-exploit protection
Risk analytics
Process monitoring
Content control
Device control
Web filtering
Exchange protection
Optional add-ons
Advanced Threat Security
Endpoint Detection and Response
Patch Management
Full Disk Encryption
Email Security and Security for Exchange Servers
Learn more, and get a free full-featured trial of Bitdefender GravityZone Cloud MSP Security:
Stay Competitive
Stay step ahead of your competitors with products and services that are up-to-date and accessible to you before anyone else
Dedicated Advisory
Get an end-to-end project planning advice from our seasoned consultants and grow your business faster
Sales & Marketing
Outclass competitors by leveraging BPS's outstanding sales and marketing support and selling more seats in less time