Date/Time
Date(s) - 10/03/2021
12:00 pm - 2:30 pm UAE Time
Event Description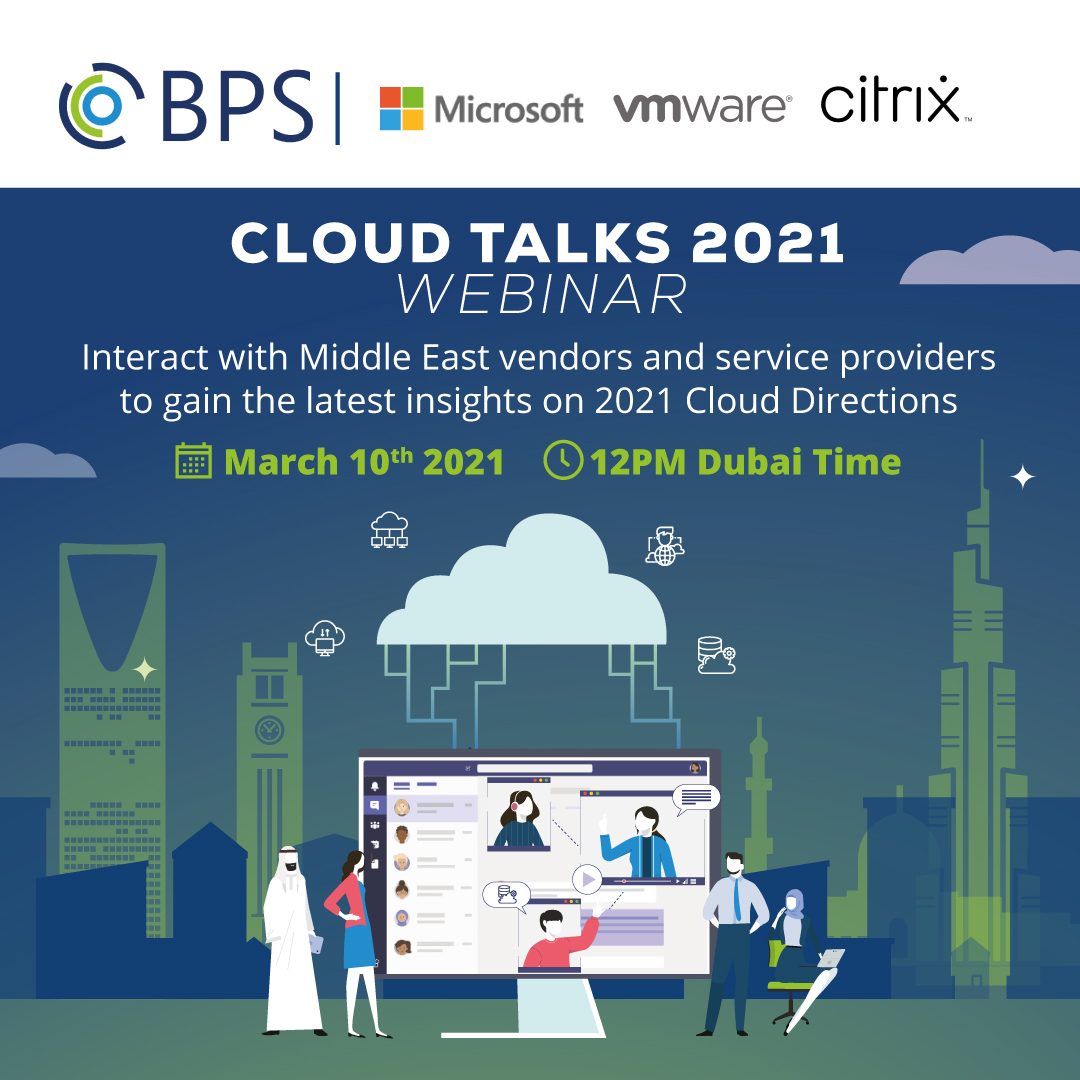 With the increased compulsory adoption of remote working and with no plans to go back to normal in the horizon, corporations are shifting to cloud-based platforms and are relying heavily on cloud-based applications. Cloud computing has been the backbone of the data-driven, app-based tech ecosystem and was the revolutionary enabler of successful remote working.
How is the MENA region adopting the shift to cloud? How should service providers leverage their deep relationships with existing cloud-service clients to provide the right solutions across the cloud products spectrum? How can artificial intelligence maximize the interoperability in the cloud? How to deliver safe computing environments for clients and end customers? To answer these questions and much more, BPS is organizing its first CLOUD DIRECTION 2021 webinar
Bookings

Bookings are closed for this event.