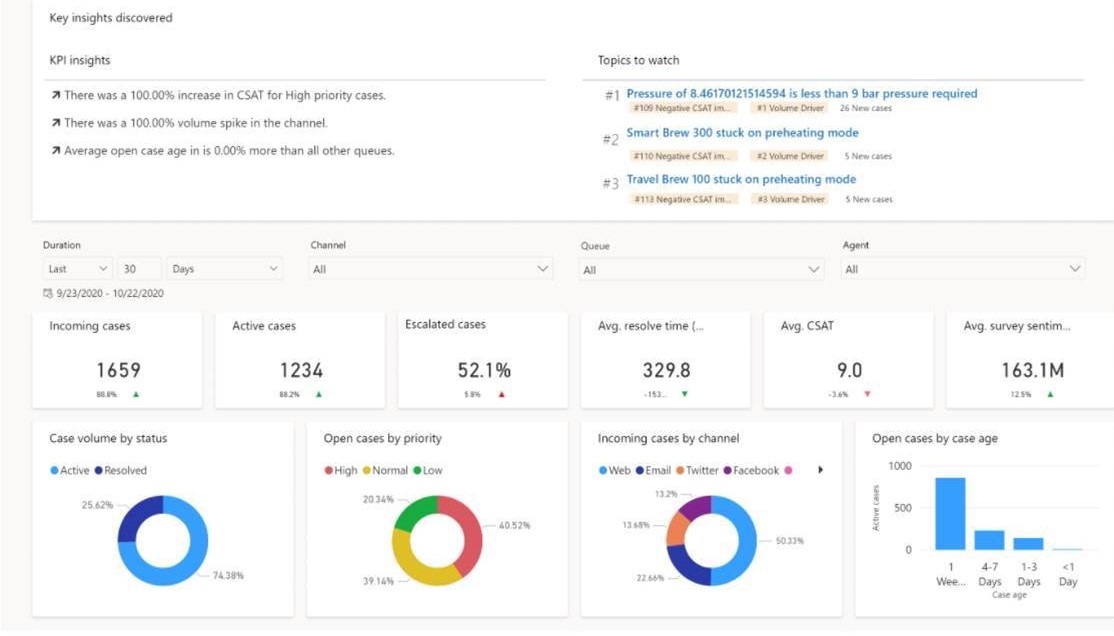 On February 1, 2021, the following products will be changed to end-of-life:
Dynamics 365 Customer Service Insights (including "Additional Cases")
Dynamics 365 Virtual Agent for Customer Service
The "Customer Service Insights" standalone experience is moving into "Dynamics 365 Customer Service", where customers can find the same capabilities deeply embedded in the customer service experiences.
What is customer service insights?
Dynamics 365 Customer Service Insights helps both agents and customer service managers make better decisions and proactively improve customer satisfaction by using artificial intelligence (AI) and analytics capabilities for Customer Service and Omnichannel. You can empower your teams with insights into customer satisfaction–boosting analytics and AI-powered features to spend less time searching and more time engaging with customers.
As an agent, you can leverage real-time similar cases and knowledge article suggestions that are customized for the current context. The AI-driven technology empowers agents to help solve customer issues more quickly, improving resolution rates and customer satisfaction.
These capabilities are deeply embedded into the core agent and manager experiences in Customer Service and Omnichannel.