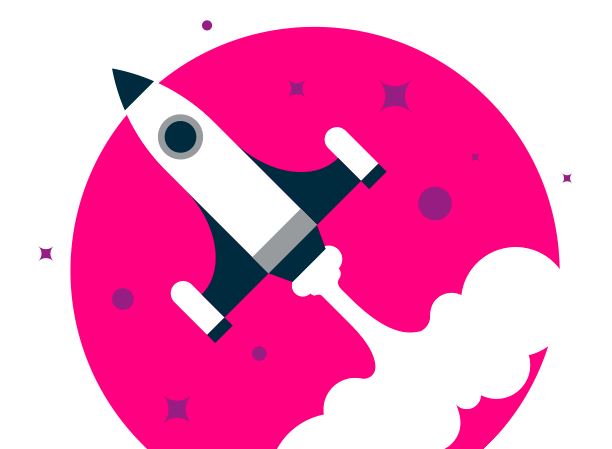 The SUSE Cloud Service Providers Program allows you to give your customers access to a broad portfolio of SUSE products – including SUSE Linux Enterprise Server, SUSE Linux Enterprise Server for SAP Applications and SUSE Linux Enterprise High Availability Extension – on demand or in a managed hosting environment.
Compete more effectively though improved uptime, better efficiency, and accelerated innovation using SUSE Linux Enterprise Server, a versatile server operating system for efficiently deploying highly available enterprise-class IT services in mixed IT environments with best-of-breed performance and reduced risk.
What's New in SUSE Linux Enterprise Server 12 Service Pack 1 (SP1)
Docker
Docker is an open source technology that automates the deployment of applications inside software containers. It provides an additional layer of abstraction and automation of OS-level virtualization on Linux. Docker and Linux Containers are great ways to build, deploy and manage applications. Docker is supported in SUSE Linux Enterprise Server 12 for your production environments.
Just Enough Operating System (JeOS)
SUSE Linux Enterprise Server JeOS is a minimized form factor of SUSE Linux Enterprise Server. JeOS is delivered as minimized, ready-to-run virtual images to make the virtualization deployment more efficient. JeOS is also delivered as a KIWI template for customers and partners to use to start golden images.
Network Teaming
Network Teaming is a technology that applies to various methods of combining multiple network connections in parallel. Similar to Network Bonding, which is already supported in SUSE Linux Enterprise 12, the Network Teaming feature increases throughput beyond what a single connection could sustain and provides redundancy to increase network uptime.
Rollback on service pack upgrade
When you upgrade to a new service pack for your SUSE Linux Enterprise Server, the full system rollback capability minimizes the risk and allows you to rollback easily.
Interactive and unattended upgrades
Using this feature, system administrators can quickly and easily upgrade their SUSE Linux Enterprise Server operating systems, reducing downtime, lowering administrative costs and improving quality. In fact, SUSE Linux Enterprise has been supporting (manual) major version upgrades for ten years. With YaST, you can interactively prepare a suitable profile and then use AutoYaST to automatically upgrade groups of servers.
Shibboleth
Shibboleth is a single sign-on (log-in) system for computer networks and specifically the web infrastructure. It allows people to sign in using just one identity to various systems across different domains. Shibboleth software is now included in SUSE Linux Enterprise Server 12 SP1.
Security standards compliance
SUSE Linux Enterprise Server 12 GA was successfully certified after Common Criteria Certification at EAL4+. In addition multiple cryptography security modules are validated to fulfill the requirements of FIPS 140-2 at Level 1 and Level 2. Those modules are OpenSSL, OpenSSH client and server, Strongswan (IPSec-based VPNs), the Kernal Crypto API, Mozilla NSS (Level 2) and libgcrypt. For details see our security certification and features page. The certified modules can be installed on SP1 from the "Certification Module."
Modules
Modern innovation can outpace the traditional enterprise software delivery model. The moduales available in SUSE Linux Enterprise Server 12 meet this need by providing faster integration with upstream updates. This design approach lets you balance the flexibility of the modules and stability of the infrastructure.
The subscription management tool (SMT)
The Subscription Management Tool is our proxy solution to help large organizations centrally receive patches and updates for their SUSE Linux Enterprise software. It provides our customers a way to easily migrate and gain much simpler and faster access to updates and patches. SMT is also the prescribed way for large organizations to gain the benefits of the SUSE Linux Enterprise Server Modules. Systems management functionality beyond a pure proxy is provided by SUSE Manager.