IBM Cloud
This is not just any cloud. This is the IBM Cloud.
Built for all your applications. AI ready. Secure to the core.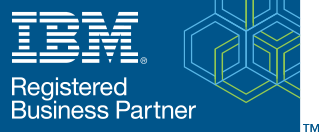 DEPLOYMENT OPTIONS
Public Cloud
Dedicated Cloud
Private Cloud
Hybrid
DATA CENTERS
Nearly 60 globally distributed data centers
SERVICES
Over 130+ services
Complete and integrated set of data and cognitive services
Cloud Foundry certified
OpenStack
Cloud Functions
With $17B in annual cloud revenue, IBM is the global leader in enterprise cloud with a platform designed to meet the evolving needs of business and society. Moving past productivity and cost improvements, the IBM Cloud is tuned for the AI and data demands that are driving true differentiation in today's enterprise.
From virtual servers to serverless resources. IBM Cloud compute services flexibly drives the end user experiences that you and your customers want. The following products are offered for your compute environment.
Cloud Virtual Servers: Public, dedicated and transient virtual servers allow you to provision and scale on demand, meeting your workload requirements.
Bare Metal Servers: IBM Cloud Bare metal servers provide power for processor- and disk I/O-intensive workloads. Configure the hardware to exact specifications via our portal or API and deploy in real time.
Mass Storage Servers: You know your mission-critical storage needs better than anyone else. IBM Cloud Bare Metal Servers hand over total design and customization control directly to you. Manage your own mass storage device with the OS of your choice or deploy a turnkey appliance.
SAP-Certified Servers: IBM bare metal servers are certified by SAP for production SAP HANA and SAP NetWeaver workloads. Now you can run and manage your own SAP workloads in the cloud with the same power, control and flexibility you're used to experiencing in your on-premises data center.
Container Registry: Detect vulnerabilities while you have isolated networking and storage. Store and distribute Docker images in a managed private registry.
Kubernetes Service: As a certified K8s provider, IBM Cloud Kubernetes Service provides intelligent scheduling, self-healing, horizontal scaling, service discovery and load balancing, automated rollouts and rollbacks, and secret and configuration management.
IBM Cloud offers networking solutions for the real world – exclusively designed to enhance your traffic, satisfy your users and protect your sanity. Use these products to optimize your move to the IBM Cloud high-performance global infrastructure.
Every IBM Cloud service is designed, developed and managed according to IBM's own strict security policies and implementation guidelines, and provided to you under the binding commitments of the IBM Data Security and Privacy Principles. Build security into your apps by leveraging these solutions:
Don't get lost in the clouds. Manage your multi-cloud environment better through automation and cognitive insights. Monitor, manage and optimize workloads across your multi-cloud environment — powered by Watson.
Stay ahead of rapid storage growth driven by new data sources and evolving technologies with the IBM Cloud Storage family — a flexible storage approach. Leverage these storage solutions in the cloud:
General IBM Cloud
Video:  The Cloud for Smarter Business
IBM Cloud Offer for Small Businesses
Package 1
2 VMs

1 VCPU 2GB RAM 100 GB Disk

Similar specs for both VMs

Use Case: Active Directory + Web Server
Package 2
2 VMs

2 VCPU 4GB RAM 100 GB Disk

Similar specs for both VMs

Use Case: Active Directory + File Server
Package 3
2 VMs

VM1: 1 VCPU /2GB RAM /100GB Disk
VM2: 2 VCPU /4GB RAM /100GB Disk

Use Case: Active Directory + Application Server
Customize your IBM Cloud offer
Create your own package, add your desired specs and submit it to our presales department
Cloud based DR site for your on premise VMware production site in IBM Cloud
DR Server Specs:
Get a cloud based DR site for your on premise VMWare production in IBM cloud:
Intel Xeon E3-1270v6 (3.8GHz, 4Cores)
16GB RAM
3X600GB 15 K SAS HDD
1.2 TB Usable Capacity post Raid5
VMWare
DR Server
Upgrade to 32 GB total RAM $49

Upgrade to 64 GB total RAM $219
Customize your cloud based DR site
Create your own package, add your desired specs and submit it to our presales department
Stay Competitive
Stay step ahead of your competitors with products and services that are up-to-date and accessible to you before anyone else
Dedicated Advisory
Working with BPS entitles you to receive end-to-end marketing and sales support, project planning, and technical guidance
Sales & Marketing
Enjoy fluid scalability and pay-as-you-go pricing as you build your cloud offers