IBM Cloud
This is not just any cloud. This is the IBM Cloud.
Built for all your applications. AI ready. Secure to the core.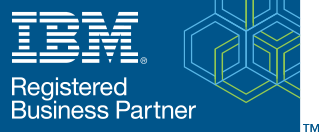 DEPLOYMENT OPTIONS
Public Cloud
Dedicated Cloud
Private Cloud
Hybrid
DATA CENTERS
Nearly 60 globally distributed data centers
SERVICES
Over 130+ services
Complete and integrated set of data and cognitive services
Cloud Foundry certified
OpenStack
Cloud Functions
With $17B in annual cloud revenue, IBM is the global leader in enterprise cloud with a platform designed to meet the evolving needs of business and society. Moving past productivity and cost improvements, the IBM Cloud is tuned for the AI and data demands that are driving true differentiation in today's enterprise.
General IBM Cloud
Video:  The Cloud for Smarter Business
IBM Cloud Offer for Small Businesses
Package 1
2 VMs 1 VCPU 2GB RAM 100 GB Disk Similar specs for both VMs Use Case: Active Directory + Web Server
Package 2
2 VMs 2 VCPU 4GB RAM 100 GB Disk Similar specs for both VMs Use Case: Active Directory + File Server
Package 3
2 VMs VM1: 1 VCPU / 2GB RAM / 100 GB Disk VM2: 2 VCPU /4GB RAM /100GB Disk Use Case: Active Directory + Application Server
Customize your IBM Cloud offer
Create your own package, add your desired specs and submit it to our presales department
Cloud based DR site for your on premise VMware production site in IBM Cloud
DR Server Specs:
Get a cloud based DR site for your on premise VMWare production in IBM cloud:
Intel Xeon E3-1270v6 (3.8GHz, 4Cores)
16GB RAM
3X600GB 15 K SAS HDD
1.2 TB Usable Capacity post Raid5
VMWare
DR Server
Upgrade to 32 GB total RAM $49 Upgrade to 64 GB total RAM $219.20
Customize your cloud based DR site
Create your own package, add your desired specs and submit it to our presales department
Stay Competitive
Stay step ahead of your competitors with products and services that are up-to-date and accessible to you before anyone else
Dedicated Advisory
Working with BPS entitles you to receive end-to-end marketing and sales support, project planning, and technical guidance
Sales & Marketing
Enjoy fluid scalability and pay-as-you-go pricing as you build your cloud offers