Business Appointment Solution
Let your customers book appointments whenever it's convenient and at any time.
Using a dedicated booking link, through your website, or through your Facebook page, customers can see the available services, book the needed service in the available calendar slots – if allowed, they can even choose a staff member.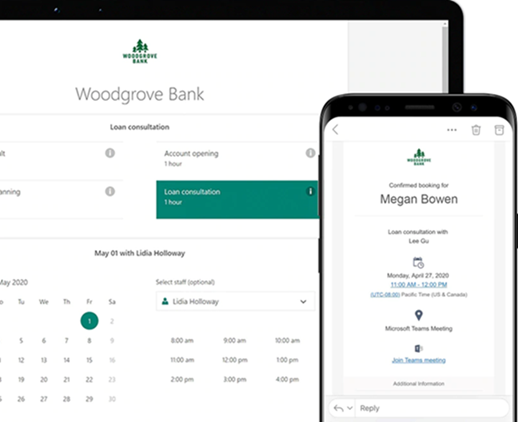 You will receive a notification of each booking and have a calendar view of the Schedule of each team member; customers will be receive a confirmation email and be automatically reminded of their appointment.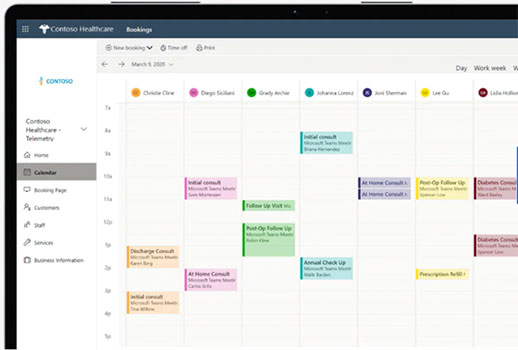 Customer may even reschedule or cancel their booking easily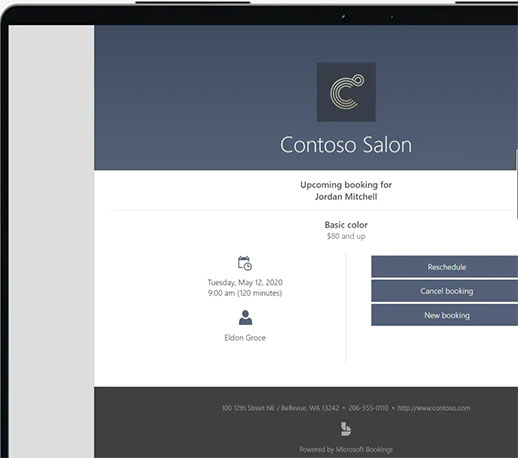 Free yourself from the hassle of maintaining and booking services and delight your clients with these capabilities.
Take time to grow your business with Microsoft Booking.
11.5 USD full user per month
Unlimited guests enrolled as staff and clients
Setup Fee*: 800 USD with Office 365
Free training on how to add services and staff
Promo Bundles:
With every 4 Microsoft 365 Business Standard in an existing tenant, get the setup fee for 600 USD
With every 4 Microsoft 365 Business Standard in a new tenant purchased from BPS, get the setup fee for 400 USD
*Setup fee covers adding up to 10 Services and up to 10 Staff members and configuring the booking page
Stay Competitive
Stay step ahead of your competitors with products and services that are up-to-date and accessible to you before anyone else. Contact us today to assist you to start selling Acronis products
Dedicated Advisory
Get a full technical support and project planning advice
Sales & Marketing
Selling with BPS shortens your learning curve and places over a decade of experience behind your back. We'll support you in learning about the product and offer you tried and tested strategies for marketing and selling it